Main content starts here, tab to start navigating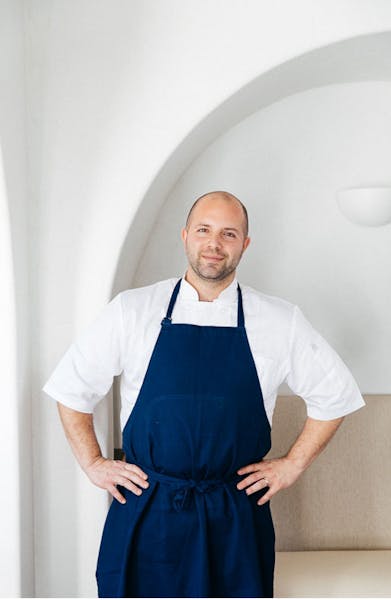 Sayat Ozyilmaz
Owner and Executive Chef
Chef Sayat Ozyilmaz alongside his wife Laura are the owners and Executive Chefs of Noosh. The couple have worked for the past 3 years developing their own brand and concept.
Originally from Istanbul, Turkey, Chef Sayat Ozyilmaz brings the distinct flavors and cooking style from his heritage into the kitchen. Noosh showcases a familiar rendition of Eastern Mediterranean through the lens of California ingredients. Noosh comes on the heels of their successful pop-up endeavor, Istanbul Modern SF.
Istanbul Modern SF allowed the couple to push limits to create a refined, yet casual cuisine rooted in community and creativity.
Noosh opened its doors in March 2019 under Laura and Sayat's leadership, the chefs also have been recently acclaimed Star Chefs Winners: Game Changers 2019
Sayat earned an Economics degree at Dartmouth College in his early twenties but it wasn't until a solo trip through Turkey, Georgia, and Armenia that Sayat began to think about cooking professionally. "I took a second job as a cook while working as an engineer in Pennsylvania. Walking into the kitchen every day made me more confident that creating community through food was the most rewarding path for me."
Sayat enrolled at the Culinary Institute of America (CIA) in New York City. While at CIA, he worked at Blue Hill at Stone Barns, and joining the Le Bernardin team upon graduation. During his tenure at CIA, Sayat met fellow student, and his future wife, Laura Millan. After their wedding, both embarked on a multi-city honeymoon, setting up stages with prestigious restaurants such as Pujol, Husk, and Robuchon. Finally setting roots in San Francisco, Sayat joined the Michelin star Mourad team before partnering with Laura for Istanbul Modern SF and Noosh.