Main content starts here, tab to start navigating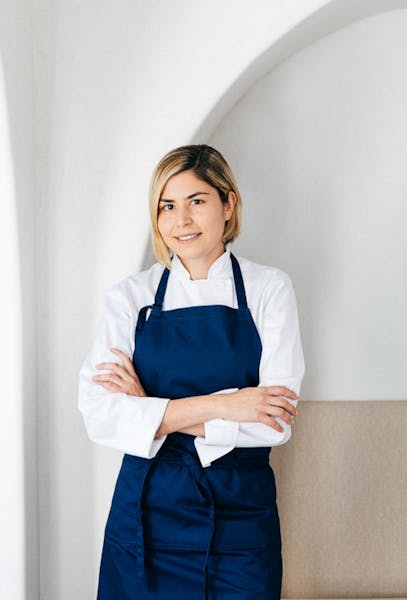 Laura Ozyilmaz
Owner and Executive Chef
Chef Laura Ozyilmaz alongside her husband Sayat are the owners and Executive Chefs of Noosh. The couple have worked for the past 3 years developing their own brand and concept.
Laura and Sayat accomplished their vision of bringing Eastern Mediterranean food to San Francisco in a casual environment with the debut of their pop-up venture, Istanbul Modern SF. After hitting the ground running with sold-out events, serving over 10,000 guests, put plans in place to open Noosh. 'Noosh goes beyond our culinary skills, it has allowed us to develop a unique business.' Chef Laura and Sayat oversee and manage overall operations of Noosh.
Originally from Mexico, Ozyilmaz, attended Centro Culinario Ambrosia, and continued her education at New York's Culinary Institute of America (CIA). Following her time at CIA, she externed at Café Boulud and staged at the prestigious Mugaritz in San Sebastian, Spain while simultaneously enrolling at the Basque Culinary Center.

Upon her graduation from CIA, Laura accepted an offer at Eleven Madison Park in New York City. It was during her time at CIA where she also met her future husband, Sayat. After realizing their shared dream of creating community through cuisine, they embarked on a multi-city honeymoon, setting up a series of two dozen stages with renowned restaurants including: Wolfgang Puck's Spago, Michael Mina's Bourbon Steak, and Pujol in Mexico City. The trip ended in San Francisco, where Laura joined Saison's three-Michelin-star team.